Abra : The Waterfall Capital of the North
WaterFalls of Abra
Ultimate Index Guide to the Waterfalls of Abra
Waterfalls of Abra
Many of Abra's most loved waterfalls are easily accessible and can be reached by short easy hikes of up to an hour. Others, like Kaparkan Falls in Tineg and Manambor Falls in Upper Tineg require a bit more stamina and navigation to reach, while some are just seemingly out of reach, plain secretive and a bit of a challenge to experience.
Here's an indexed list of the Waterfalls of Abra that i have come across whilst researching for this article. The list is being added to all the time. If you know of any I have missed and there is a blog post about them please send me the link so that it may be added to this exciting resource. I have been to many of the Falls mentioned but still need to catch up with the backlog of blog posts.
Best Time to See Waterfalls in Abra
The best time to chase waterfalls in Abra is from June to October during the rainy season. There are some waterfalls of Abra that flow all year round but the most popular and accessible ones are seasonal.
What to bring to a Waterfall
As with any trip involving water you need to take care of your valuables, such as camera, mobile and cash. A dry bag is a must. I have tested and used extensively the dry bags produced by Hull & Stern and can highly recommend them.
You will also need a reusable water bottle and a good Day Backpack (16 or 25L is best) with side pockets for the waterbottle.
A good waterproof poncho and trousers is also handy to keep in your daypack incase it rains whilst hiking to or from the falls.
Food – bring some trail food but leave the plastic wrappers at home so as to keep the environment clean and plastic trash free.
See the Waterfall Packing List below for full list of items you may need.
Abra
Waterfall Capital of the North
Waterfalls of Abra
Waterfalls of Abra – The Ultimate Index
Waterfalls of Abra listed by Municipality, Barangay and/or Sitio
with links to relevant blog posts
Bangued
Pagting Falls, Sagap
Sapilang Falls, Sagap 
Daguioman
Danglas
Gensad Falls, Nagaparan
Gusod Falls, Nagaparan
Kinaskasan Falls, Nagaparan
Lacub
Sinublan Falls, Lablabinag
Lagayan
Ar-Arbis Falls, Baybayatin
Ar-arbis Falls, Pang-ot (also known as Barusibis Falls)
La Paz
Bitu-Bitu Falls, Brgy Udangan
Licuan – Baay
Nagpaoyan Falls, Brgy Agapang
Subagan Falls, Brgy Subagan
Luba
Malibcong
Agtulong Falls, Poblacion
Sal-Lapadan
Panaklisan Falls, Sitio Mabongtot
Gillom Falls, Sitio Gayaman, Bazar
San Isidro
Tiggalay Falls, Brgy San Marcial – Kimzy's Adventure
San Juan
Lobot Falls
Tibuor Falls, Brgy Cabcaburao
San Quintin
Pantoc Falls
An Almost Hidden Falls – Langyaw
Tangke Falls, Sabulod
Makapura Falls, Tangadan
Ligwa Falls, Poblacion
Magmaguey Falls, Pantoc
Kuyas Falls, Tangadan
Nalsuc Falls, Tangadan
Marakawit Falls, Tangadan
Tineg
Anito Falls, Agsimao
Kaparkan Falls Guide
Kaparkan Falls, A Short Story
Kaparkan Falls: Nature-Engineered Spring Terraces Of Abra – Edmaration
Manambor Falls, Agsimao
Gitup Falls, Agsimao
Girub Falls, Agsimao
–
Tubo
Kili Falls and Hotspring
DIY Kili Falls and Hotspring – The Wanderwalkers
Tagpew Falls – Langyaw
Maeng Falls – Tubo Tourism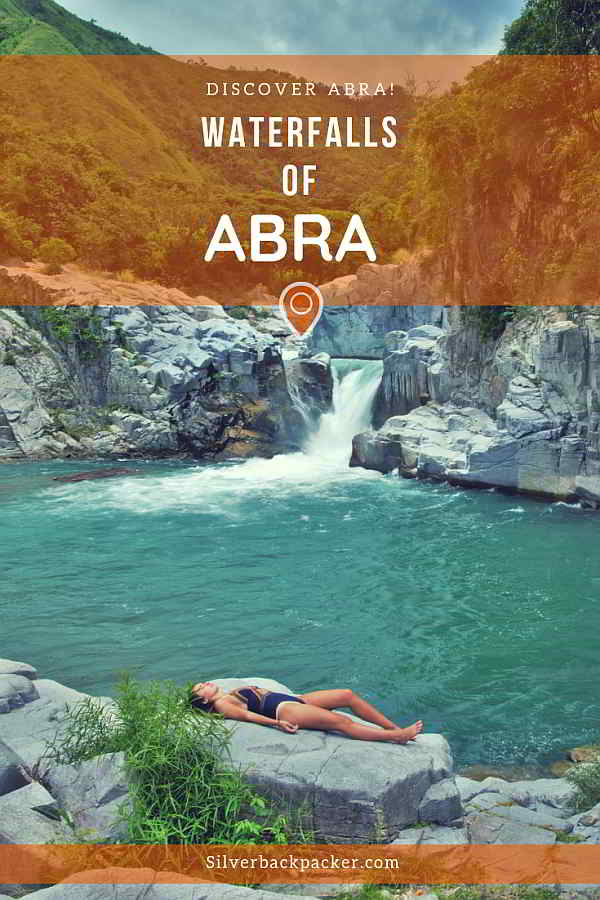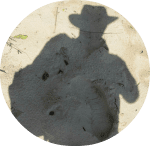 Essential Travel Guides
Waterfalls of Abra
Philippines
Open and Find Out How to travel to Abra
How to travel to Abra from Manila
By Bus
From Metro Manila, there are three bus companies operating along the Manila to Bangued route.




Partas Bus Company, Viron Transit and Dominion Bus Lines.

Journey time is around 10 hours

Fare at time of writing is P600
Bus Companies that link Bangued with other destinations are 
Bangued to Manila, Baguio – Partas Bus Company

Bangued to Manila, Baguio – Dominion Bus Lines

Bangued to Manila, Baguio – Philippine Rabbit

Bangued to Baguio – Sambrano Bus Lines

Bangued to Manila – Viron Transit

Bangued to Vigan, Tuguegarao – Esonice Bus Lines

Bangued to Baguio, Vigan, Laoag – BBL Transit

By Air

There are no airports in Abra. The closest airport is Laoag, three hours away by car.

Cebu Pacific and Philippine Airlines have daily flights to Laoag.

From Laoag take a bus to Vigan and change there for a bus to Bangued

Or take any bus that is heading south and alight at Narvacan for bus and jeepney connections to Bangued
Waterfall Packing List
Hull & Stern Dry Bag

Camera and Mobile phone

Trail food

reusable water bottle

waterproof poncho

sunglasses

dry clothes to change into

Day pack backpack

torch

first aid kit

notebook and pen

cash

bag for your trash to take home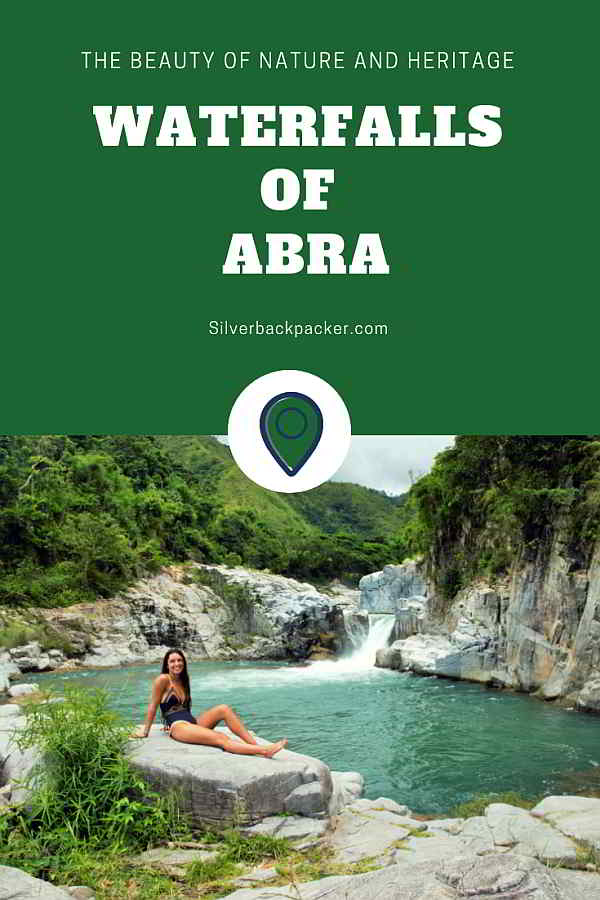 Please Note – All blog post photos on Silverbackbacker.com are of a lower quality to enable faster loading and save you data. If you would like to buy or license higher quality copies of any of the photographs you can email us at
[email protected]